Episode 6: Book Twins | interview with Eden @ponchospages part 2
On this week's dose of book recommendations, library love, and literary enthusiasm, you'll find the second half of my interview with Eden @ponchos pages. Join us as we swap book recommendations, talk about book photography, and more. We are both sensitive readers who appreciate good dialog, well-developed characters, and stories that make us think or learn something.
Eden @PonchosPages on Instagram
Eden's cats, Poncho and Romulus
This post contains affiliate links, so I may receive compensation if you purchase books through bookshop.org using my link.
On today's episode, Eden mentioned some favorite instagram filters:
vintage peachy

nude & tiffany

vintage

white aesthetic
She also loves doing layouts and has a basket of props she uses when she can to pull themes from the books for her photos.
Laura recommended these books to Eden:
The Night Circus by Erin Morgenstern
a magical story taking place in and around a circus. Two powerful magicians are facing off to test their strength and discover their ultimate destiny. I couldn't put it down and it was very atmospheric.
The Eyre Affair by Jasper Fforde
I recommended this to Eden because she has read Jane Eyre and she loves all things British. This book is one of the stranger ones I have read but it is fascinating and adventuresome. Basically we have a villain who is trying to take Jane Eyre out of her story and murder her, and a literary detective named Thursday Next is trying to stop his evil plan. But throw in some time travel, genetically reengineered dodos, wherewolves and other weird stuff and you have quite the story.
Eden recommended these books to Laura:

Inside Out and Back Again by Thanhha Lai
Eden read this book this spring and loved it. It's about a family fleeing South Vietnam and immigrating to Alabama. It's middle grade and written in free verse from the perspective of Hà, a young girl. I got this from the library and have read the first several pages...I'm already engrossed and looking forward to the rest!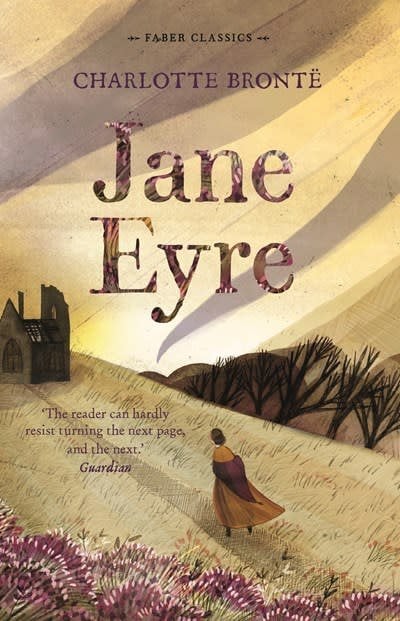 Jane Eyre by Charlotte Bronte:
I confessed during our interview that I have not actually read Jane Eyre. Eden says I must and that she loved it. So this is now on my list of things to read!
I hope you enjoyed today's episode! With lots of literary love from my library to yours, have a wonderful day.