Episode 21: Kaitlyn with Novelann | Middle Grade Book Recommendations with a 13-year-old
I do use affiliate links to Bookshop.org and Amazon on this blog, which means I may get compensated for purchases made through these links. Thanks!
This week, I had the opportunity to interview Kaitlyn Krauss, a 13-year-old avid reader. I work with her dad, and it was through him that I recently found out Kaitlyn has started her very own book review and recommendation website called Novelann. It's designed for kids and parents to help their middle grade readers find wholesome books to enjoy.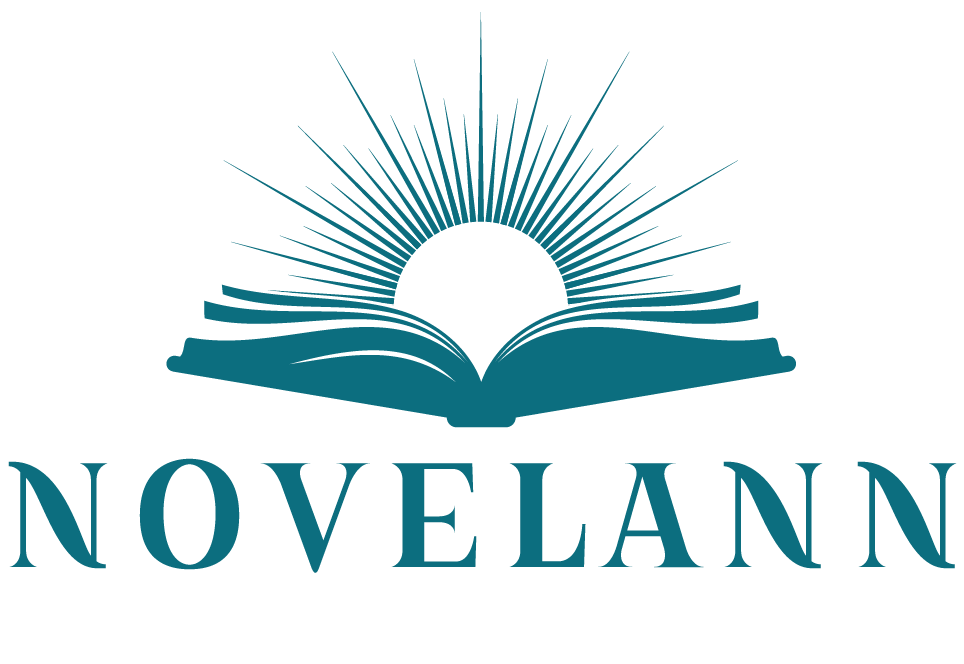 Kaitlyn's Helpful Book Review website, Novelann


Even as an adult, it can be hard to find books to read. That's even more of an issue when you're a kid looking for books. She describes the dilemma this way on her website, "I wanted to start a book review site because my mom would take FOREVER to find relevant reviews on books I wanted to read because there were very few review sites from a Christian perspective. Many friends of mine had this same problem. So, I started Novelann."
I love how she saw a problem and found a solution!
We also had a delightful time swapping book recommendations on today's episode. Below are the books we talked about on the episode, as well as some extras we both thought of afterward and have been emailing each other.
If you have any book suggestions for Kaitlyn, feel free to comment below! You definitely need to check out her website, http://novelann.com/. She's also recently set up her own Bookshop.org Shop, which you can find here: https://bookshop.org/shop/novelann

Books Kaitlyn recommended to Laura
Series:
The Wingfeather Saga by Andrew Peterson (4 books)
Mr. Lemoncello's Library by Chris Grabenstein (4 books)
The Hero's Guide to Saving your Kingdom by Christopher Healy (3 books)
The Mysterious Benedict Society by Trenton Lee Stewart(4 books)
Funjungle by Stewart Gibbs (5 books)
The Candymakers by Wendy Mass (2 books)
The Island of Adventure by Enid Blyton (the Adventure series)
Books:
Nowhere Boy by Katherine Marsh
A Long Walk to Water by Linda Sue Park and Ginger Knowlton
The Secret Keepers by Trenton Lee Stewart
Mr. and Mrs. Bunny, Detectives Extraordinaire by Polly Horvath
The Rise and Fall of Mt. Majestic by Jennifer Trafton
The Princess Bride by S. Morgenstern, edited by William Goldman
The Extraordinary Education of Nicholas Benedict by Trenton Lee Stewart
Jackson Jones: The Tale of a Boy, an Elf, and a Very Stinky Fish by Jennifer L. Kelly
The Castle Corona by Sharon Creech - Kaitlyn says, "I actually read this during quarantine 😀 "
The Green Ember by S.D. Smith
Kaitlyn's mom recently read aloud Summer of the Monkeys by Wilson Rawl to Kaitlyn and her siblings
Books Laura Recommended to Kaitlyn
We also talked about
Read Aloud Revival
as a resource Kaitlyn's mom uses to find books for her and her siblings to enjoy. Sarah at Read Aloud Revival wrote a book called
The Read Aloud Family
, which I read and learned a lot from.
Kaitlyn hopes to get more books from publishers to review in the future. There are many ways to do that, but I've only experienced getting books digitally and directly from authors so far. If you're interested in getting Advanced Review Copies (ARCs) digitally from publishers, I've used both
Book Sirens
and
NetGalley
with some success. You'll want to be ready to write reviews on Amazon, Barnes & Noble, and Goodreads, as this is what is requested by many. Additionally, if you have a blog or social media where you're posting about the books, often you can link to those as well.
Until next time, with lots of literary love from my library to yours, have a wonderful day.
~ Laura